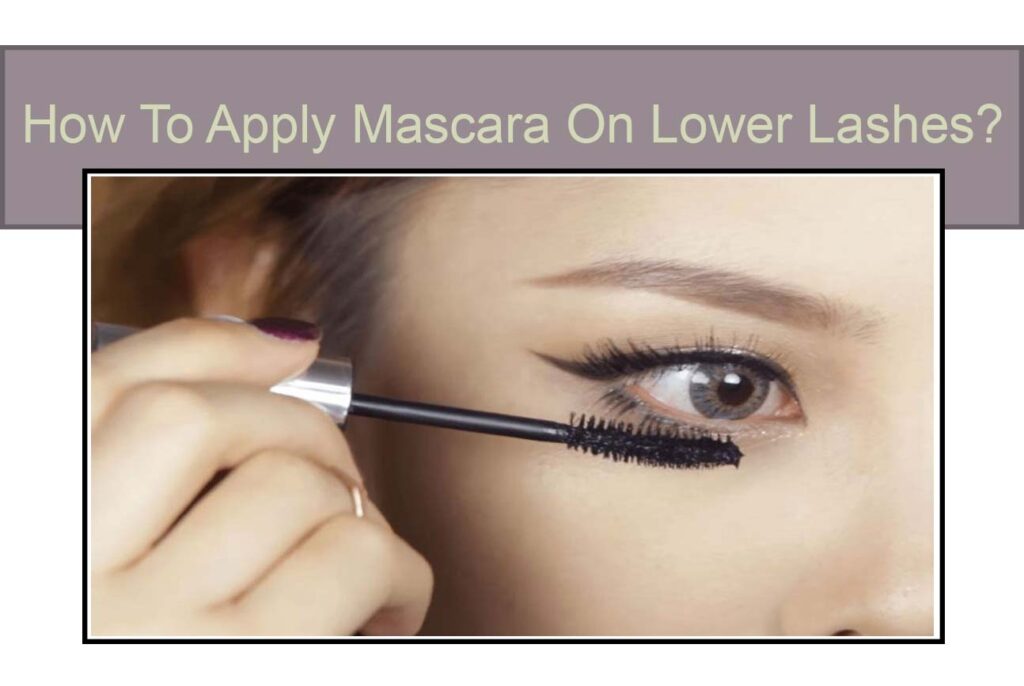 Actually, I have always loved to study about this world of beauty very much. So during my research on the beauty of eyes. I have noticed that many people (mostly girls) don't apply mascara on the lower lashes.
There might be two possible reasons behind that, one could be that they don't want to apply it on the lower lash. Because they don't know what effect it has, the other reason might be that they don't know how to apply mascara on lower lashes or how to get pretty lash fringes.
Today, I am going to talk about the category of girls who have the second reason that they don't know how to apply mascara on their lower lashes. Also how to use mascara brush on lower lashes.
Dont Forget To Read: Top 10 best Mascaras for Sensitive or Watery Eyes
So now I will try to explain and tell them how they can best use their mascara on their lower lashes. Without wasting any small part of mascara. It will never cause them any problem instead it will enhance their beauty up to the next level.
And for those girls who don't like to apply, I will only advise them that they can just retry their experience after reading this article maybe it will give them proper results this time. Because personally, I think that it can give great harmony to your look if it applied to both upper and lower lashes.
I have seen many girls who were using mascara only on their upper lashes before because they don't have an idea of how good it looks on lower lashes. But after they realized this fact and started to apply the mascara on their bottom lashes, they started to look prettier than before. So now here I have a question for you with my own answer as well.
You know what mascara brush you should use for lower lashes?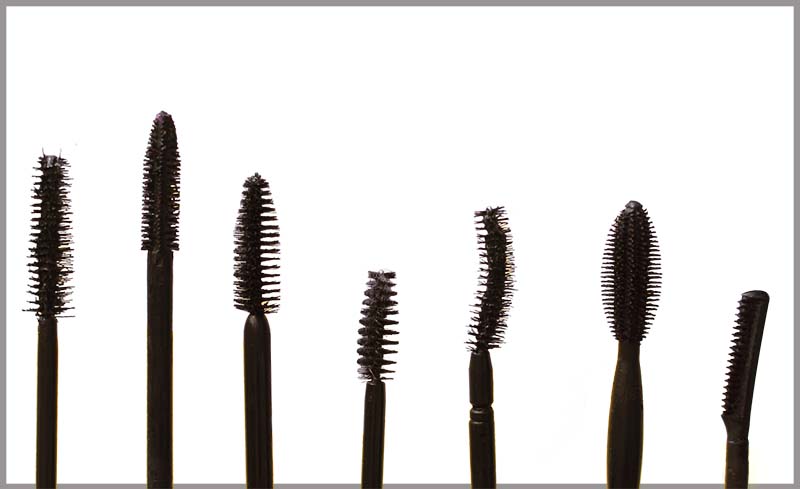 You will never want to deny the fact that lower lashes are always shorter in length as compared to upper lashes. So to apply mascara on your lower lashes you will need a small size brush. It will help you in putting your mascara exactly on your lower lashes instead of spreading on outside the lashes. So you will never try to apply it using big brush size because it will only mess up the product all over your lower part of the eye.
Actually I personally never liked plastic brushes in normal condition. It's because it always gives more length to my lashes instead of volume so my eyelashes started to look like spider legs. There was one more reason that unlike other brushes application of mascara on lashes is not so much easier if you use a plastic brush.
That was the story from my old days. But nowadays if I have to use any brush for my lower lashes then I prefer to use a small plastic brush. These brushes with small size are very helpful. Because they deposit a very little amount of mascara on every single lash and avoid packages as well. So now I think that these small brushes are very good at defining your eyelashes.
If I talk about the quality of mascara that is to be applied on lower lashes then I think that it should be thin but rather lengthening. So for this, I mostly use They're Real mascara by Benefit Cosmetics company. Also the comb with the Telescopic mascara by L'Oreal. And I also tell you one thing that I like these two mascaras for my lower lashes. Because they are great in the result and if I have to use these mascaras on my upper lashes then my opinion is moderate. For that, I like some other mascaras in my bag which I already told you in my other articles. So here is the next question in mind that,
How to apply the mascara well on the lower lashes?
If you read my previous article in which I explained how to correctly apply mascara on lashes? then you might know it as well. But if you don't? Then let me explain it to you again. Here is the tip which I am going to give you. So that you will know how to apply mascara on your lower lashes successfully and in a proper manner.
First of all we stay still in front of the mirror with our favorite mascara in our hand.
Then we open our eyes. So yes we can have funny looks: wide eyes, open mouth, and lips irresistibly drawn down, revealing the tongue.
But after all that effort we get great fringes of lower lashes.
Important Tip
If you are going to apply mascara then first I will advise that you start with your upper lashes. After applying mascara there you just wait for some time. So that it will dry and after that go for the lower lashes as well.
In this way, you will get great help in your makeup. While applying on your lower lashes even if you blink eyes you will not get you upper lashes mascara over.
So when applying mascara to the bottom of lashes. It is very much important for you that you never get out of focus. Always keep your full attention on your bottom lashes, so that you don't get it all over. Because there are some mascaras, like Too Faced's Better Than Sex, are mostly hard to remove.
In this matter, I can give you my personal tip that you don't hesitate to use the tip of the brush. If you want to get a more precise look and couple this with a vertical movement to separate the eyelashes.
In my own recommendation the They're Real mascara brush can be perfect for this kind of application. because of the pins, it has in its end. Those pins are very helpful in the application of the mascara on bottom lashes without wasting it.
On the other hand, let me tell you that what is good about that Telescopic mascara by L'Oreal Company. This mascara contains a brush with it that has a kind of 4-dimensional comb. Which helps to reproduce almost the same horizontal gesture in the form of a zigzag as for the upper eyelashes. So I think that it's a great idea to use this mascara as well.
Final Words.
Now I think that you will better understand how to apply mascara on your lower lashes in a proper way. If you are still confused that which mascara you select for your upper lashes? according to your style or look then you can have a look at the article Best Curling Mascaras if you like.
Also, you can comment if you still have any problem with the application. I tried my best to gather all the necessary information. Skip the one which was not useful or needed in this article. Read this article carefully and then make your own choice according to your liking and need. I hope this article will help you in any way when you apply any mascara on your lashes. So I shared all the information I got about the mascara application that's it.